PROTECTIVE GEAR IS ESSENTIAL...
Shoe covers and face masks are essential for numerous professions – medical, research, real estate, home renovation, oil and gas – but in the COVID-19 era, shoe covers and face masks are essential for everyone. The CDC prescribed face masks as a first line of defense and identified unprotected shoes as a source of coronavirus transmission. Protective gear is a must for every family.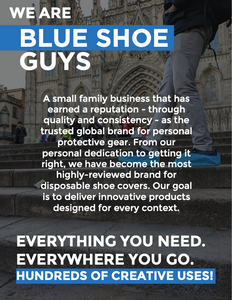 THE WORLD'S BEST SELLING SHOE COVER
Made from an incredibly soft PP blend. This will be the last shoe cover you will ever buy.

100% recyclable. Non-toxic. Latex-free. Phthalate-free. PVC-free. Chlorine free, or any of that other dirty stuff you don't want in your home.
Get it now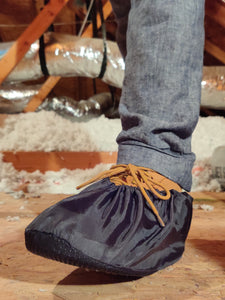 MEET THE NEW REUSABLE SHOE COVER ON THE BLOCK
Show that you care and respect your customers, and they will be impressed by your professionalism. What better way to build customer loyalty and grow your business?
Shop Now
AFFORDABLE 3-LAYERS OF FILTERING PROTECTION
Our 3-ply masks contain 3 premium layers; pp non-woven outer filter layer, melt-blown polypropylene filtration layer, and a soft absorbent pp non-woven inner filter layer. Soft elastic ear loops, adjustable nose clip. Hypoallergenic and latex and free! We believe in getting our products to as many people as possible. That means our pricing is always affordable. 
Get it now
They loved us in 2017
...and they still love us now.
Insights
Providing a clean and professional environment for your clients is important. Before you go to a client's home, make sure to wear shoe covers so that they don't have any...
Disposable shoe covers will save you from this fate by keeping any unwanted residue off of your shoes when walking around outside. These disposable shoe covers come in pairs so...
Shoe covers can help you limit the spread of contaminants. Learn more about how disposable shoe covers help adjust to the new normal amidst a pandemic!